THANK YOU VERY MUCH / VENICE CLASSICS WINNER
August 31st, 2023, 4:00 PM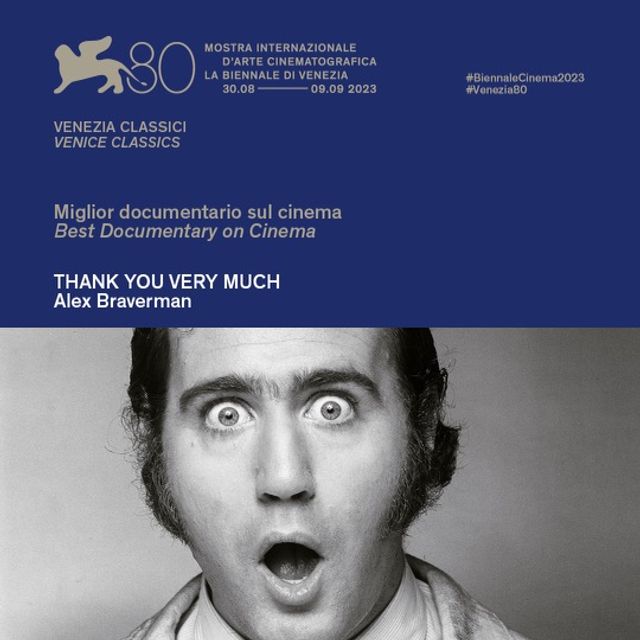 Thank You Very Much, directed by Alex Braverman, is a feature length documentary chronicling the life and career of Andy Kaufman. The film premiered at the Venice Film Festival on August 31st, 2023, and won the award for Venice Classics Best Documentary.
THE CURSE / NYFF & SHOWTIME
August 18th, 2023, 4:00 PM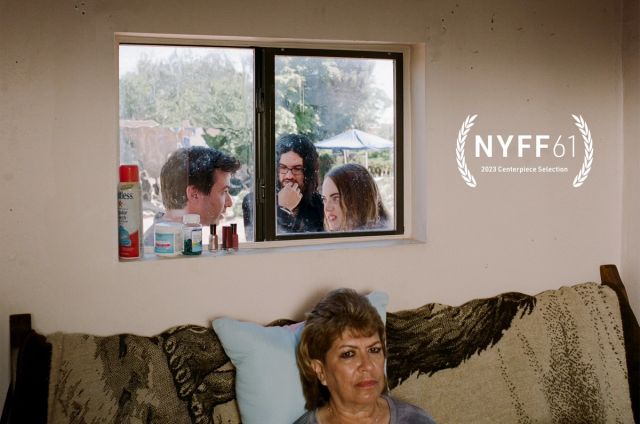 THE CURSE, a new series starring Emma Stone, Nathan Fielder, and Benny Safdie, will make its world premiere this year at NYFF.
The series explores how an alleged curse disturbs the relationship of a newly married couple as they try to conceive a child while co-starring on their problematic new HGTV show, Flipanthropy.
The series was created and written by Nathan Fielder and Benny Safdie, and executive produced, alongside the two, by Josh Safdie, Emma Stone, Ravi Nandan, Ali Herting, Nick Hall and Alli Reich.
Catch THE CURSE streaming on Showtime in Fall 2023.
TELEMARKETERS / 3 PART DOCUSERIES ON HBO
August 13th, 2023, 4:00 PM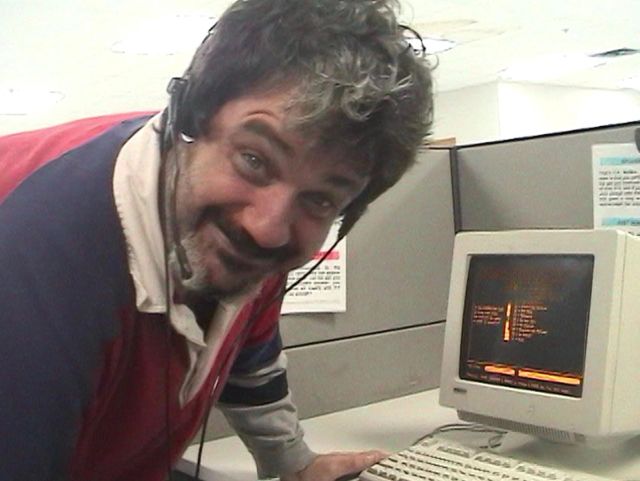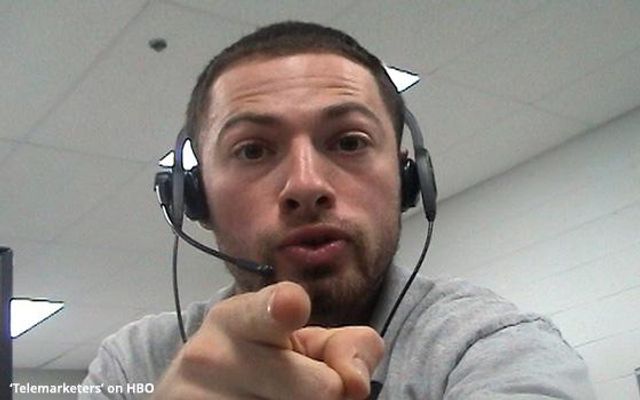 The Safdie Brothers, alongside Danny McBride, are executive producers on a brand new three part documentary series directed by Sam Lipman-Stern and Adam Bala Lough. TELEMARKETERS follows office bros Sam Lipman-Stern and Patrick Pespas as they endeavor to take down the telemarketing industry from the inside; working at Cvic Development Group, a free for all telemarketing office populated by "a motley mix of ex-cons, drug dealers, and veteran telemarketers working the phone lines in an anarchic boiler room filled with booze, drugs, and debauchery, bound by humor and camaraderie." After learning their employer is only sending 10-15% of the money collected to charity, Sam and Pat launch their own investigation that travels all the way to the halls of Congress.
Telemarketers premires August 13 on HBO.
TIFF Presents "Uncut Gems: Films by the Brothers Safdie"
August 10th, 2023, 4:00 PM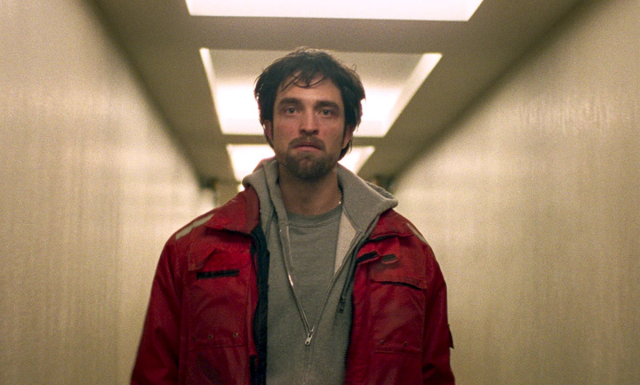 Beginning August 10th, Tiff Cinematheque presents a month long retrospective on the work of the Safdie brothers, titled "Uncut Gems: Films by the Brothers Safdie." Screenings will include features Daddy Longlegs, Uncut Gems, Good Time, Heaven Knows What, Lenny Cooke, and The Pleasure of Being Robbed. Also to screen are early short films such as We're Going to the Zoo, John's Gone, and Buttons (dir by Benny Safdie, Josh Safdie, and Alex Kalman). Works will screen from Josh and Benny's personal 35mm print collection.
FORGET EP + 100 SEATS VIDEO
September 12th, 2022, 4:00 AM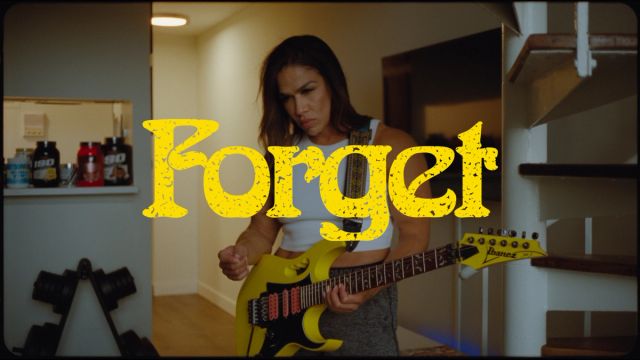 Elara Press is pleased to announce the debut EP from FORGET
Elara, producers of the films Good Time (2017), Uncut Gems (2019) and Funny Pages(2022), have launched a music arm of its press division with the self-titled debut EP by FORGET. An electronic/New Age/Ambient/Experimental Pop outfit originally formed in 1996 by keyboardist Axel Norddman and guitarist Michael Chaiken, the duo had yet to formally release any music when four years ago they were invited by film directors Josh and Benny Safdie to contribute soundtracks to various Elara projects.
The duo amassed hours of home recordings that landed with producer/arranger/engineer Matt Cohn (The Weeknd, Charli XCX, Neon Indian) who gave shape to FORGET's inchoate rumblings.
Chaiken, a Philadelphia native transplanted to New York, has worked variously as a writer, curator and archivist for Bob Dylan, Norman Mailer, Renata Adler and The Safdie Brothers. When asked about this release he offered:
"Forgetting is one of the most important contributions you can make to your own existence."
Norddman, who divides his time between his native Aarhus and New York City, first met Chaiken while teaching high school mathematics in Philadelphia. After a brief musical apprenticeship with the Azusa Plane, the two met at a screening of Louis Massiah's The Bombing of Osage Avenue.
The resulting EP contains four instrumentals recorded between 2019 – 2021.
Waterfall (featuring Oneohtrix Point Never)
This digital release is accompanied by a 12" vinyl pressing (EP102021) limited to 500 copies. A music video for "100 Seats", directed by Josh and Benny Safdie, premieres worldwide on September 12, 2022.
FORGET are available for interviews and live appearances. Inquiries should be sent to [email protected].
FORGET is now streaming on all platforms. For more music and information please visit BANDCAMP.
DADDY LONGLEGS / FROWNLAND CRITERION RELEASE
August 16th, 2022, 4:00 AM
Criterion releases Daddy Longlegs (2009) and Frownland (2007) as part of their August 2022 blu-ray collection. Discs include bonus features and booklets created for the blu-ray.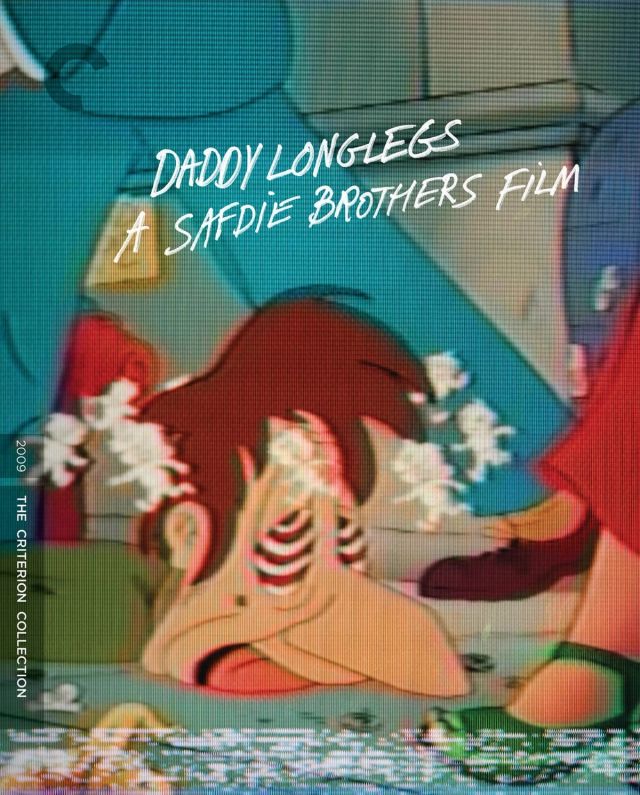 DADDY LONGLEGS DIRECTOR-APPROVED BLU-RAY SPECIAL EDITION FEATURES
New 4K digital transfer, approved by directors Josh and Benny Safdie, with uncompressed stereo soundtrack
New interviews with actors Sage and Frey Ranaldo and their parents, artist Leah Singer and musician Lee Ranaldo
Documentary from 2017 about the Safdies
Footage of Sage and Frey Ranaldo's first meeting with actor Ronald Bronstein
There's Nothing You Can Do (2008), a short film by the Safdies featuring members of the Daddy Longlegs cast and crew
Episode of Talk Show, a 2008 interview series featuring Daddy Longlegs cast and crew
Promotional films and trailer
English subtitles for the deaf and hard of hearing
PLUS: An essay by critic Stéphane Delorme and a 2009 print interview with the Safdies

New illustration by Sammy Harkham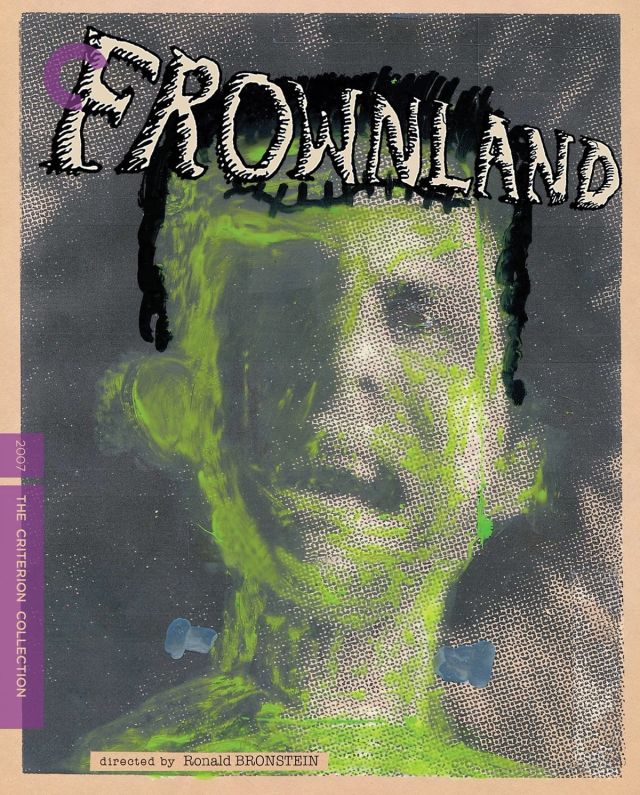 FROWNLAND DIRECTOR-APPROVED BLU-RAY SPECIAL EDITION FEATURES
New 2K digital transfer, supervised by director Ronald Bronstein, with uncompressed monaural soundtrack
Introduction by Bronstein
Conversation between Bronstein and filmmaker Josh Safdie
English subtitles for the deaf and hard of hearing
PLUS: An essay by critic Richard Brody and an oral history of the making of the film

New illustration by Josh Safdie
ANDY KAUFMAN DOC
April 13th, 2022, 4:00 AM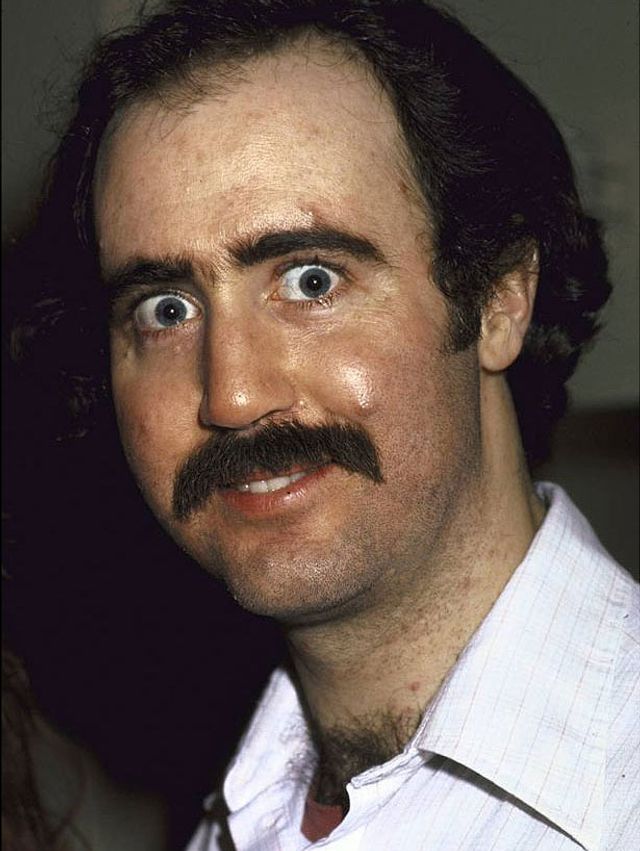 Elara Pictures, Rick Rubin, Morgan Neville (Won't You Be My Neighbor) and Chuck Braverman (Kaufman's 1980 special Andy Kaufman Plays Carnegie Hall) will be executive producing a documentary on comedic legend, Andy Kaufman. The doc will be directed by Emmy Nominated Alex Braverman, featuring exclusive rights to Kaufman's films, early work and never-before-seen footage.
Chillin Island on HBO
December 23rd, 2021, 5:00 AM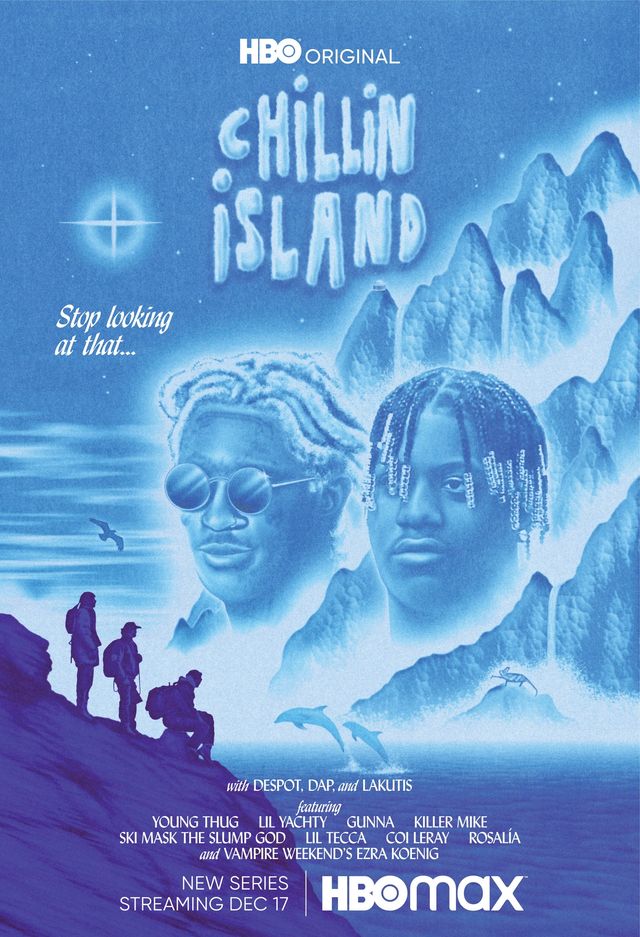 Nina Rosenstein, Executive Vice President, HBO Programming said, "There's been an explosion of really inventive TV produced over the past few years, but nothing can prepare you for Chillin Island. It's a brilliant mix of offbeat observations and weirdly funny revelations built around three unconventional hosts, some well-known rappers, and exotic locations. It's quirky, irreverent, and at times, profound."
Chillin Island is executive produced by Reinstein, Bear-McClard, Safdie, Oscar Boyson, Nur, Jason Shrier, Anthony Gonzales and co-executive produced by Dave Laven and Matte Babel. It is also executive produced by Dawn Ostroff, Courtney William Holt and Liz Gateley from Spotify. The series is narrated by Steven Wright and directed By Xander Robin, Samuel Shainberg, John Paul Lopez-Ali and Audrey Turner.
PEEWEE HERMAN // PAUL REUBENS DOCUMENTARY
March 12th, 2021, 3:43 PM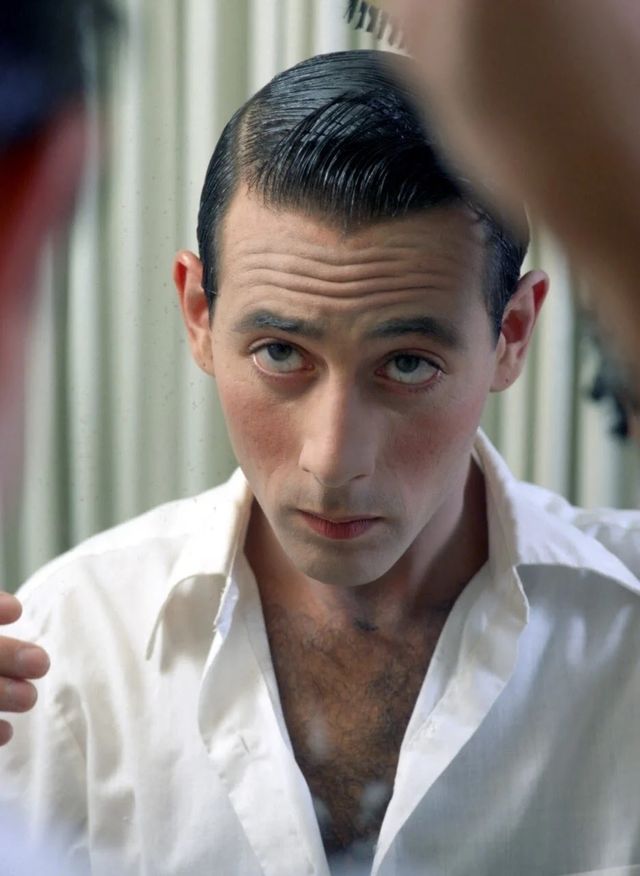 With HBO and Emma Tillinger Koskoff, we're under production on a kaleidoscopic portrait told in two parts, the Reubens documentary traces the life of the imaginative artist behind one of pop culture's most unlikely icons: Pee-wee Herman. The film will be directed by our friend Matt Wolf (the great director of Spaceship Earth and Wild Combination).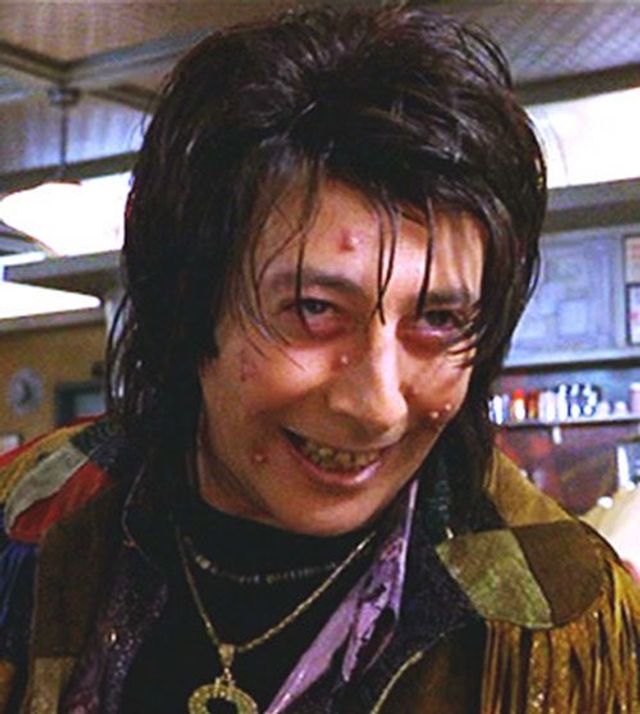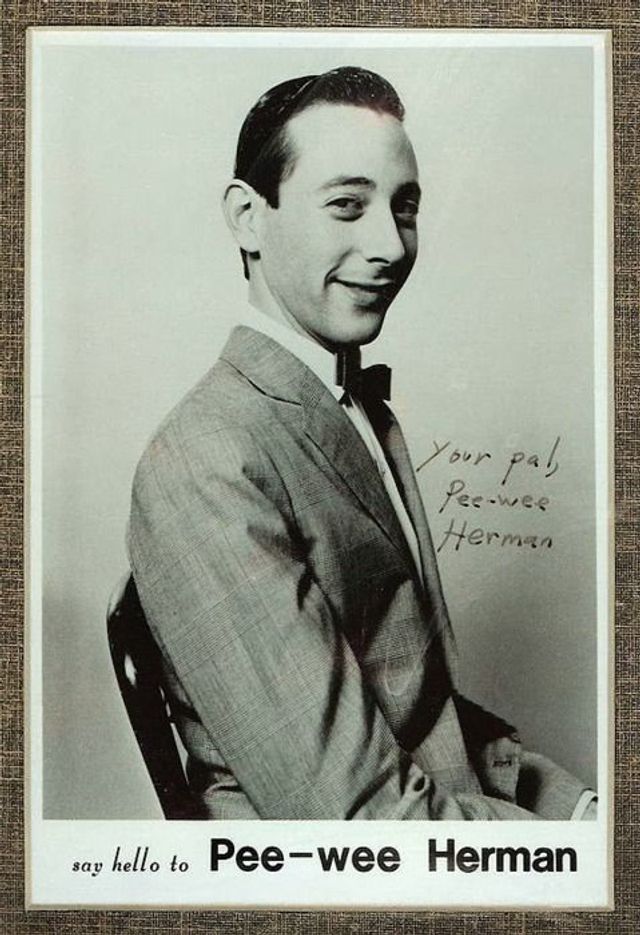 ONLINE CERAMICS X ELARA WINTER DROP
November 27th, 2020, 6:00 PM
LOST BUT NEVER ALONE IN ELARA.WORLD HEAD TO https://online-ceramics.com FOR OUR COLLABORATIVE WINTER DROP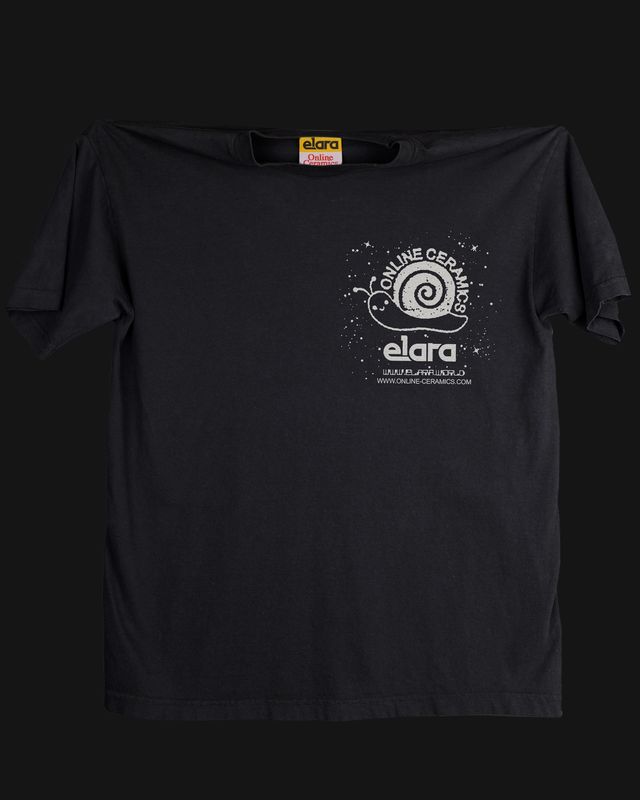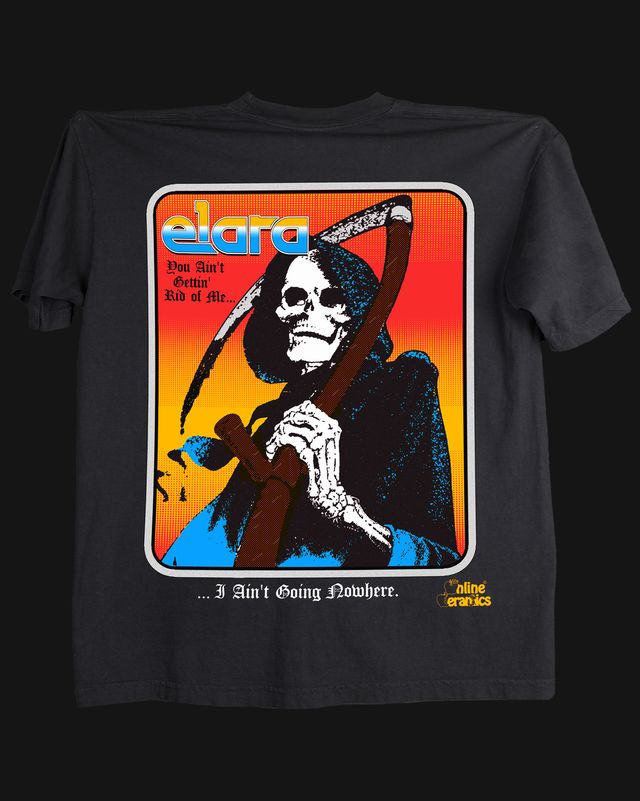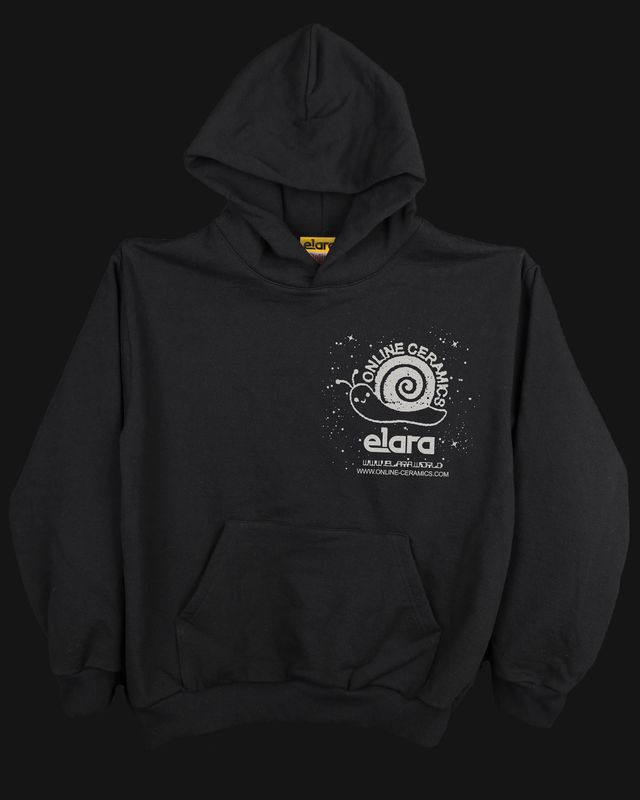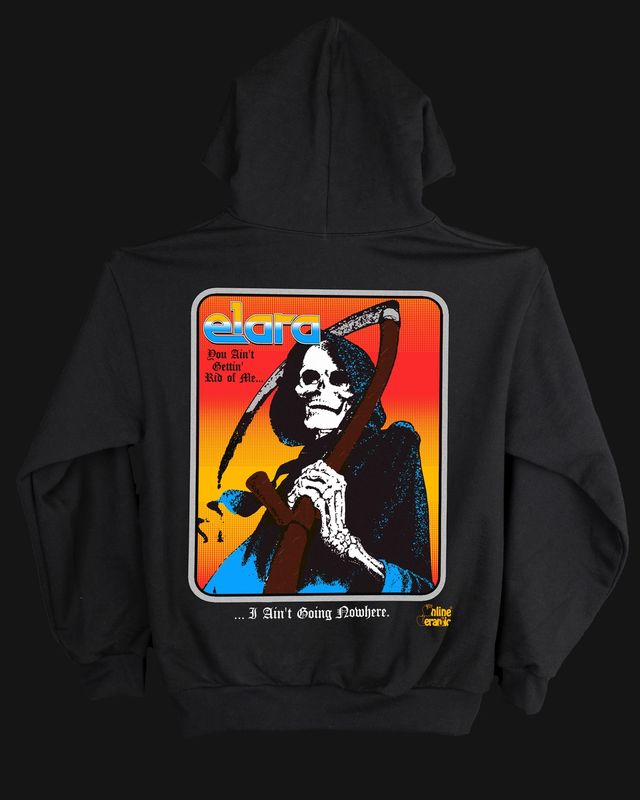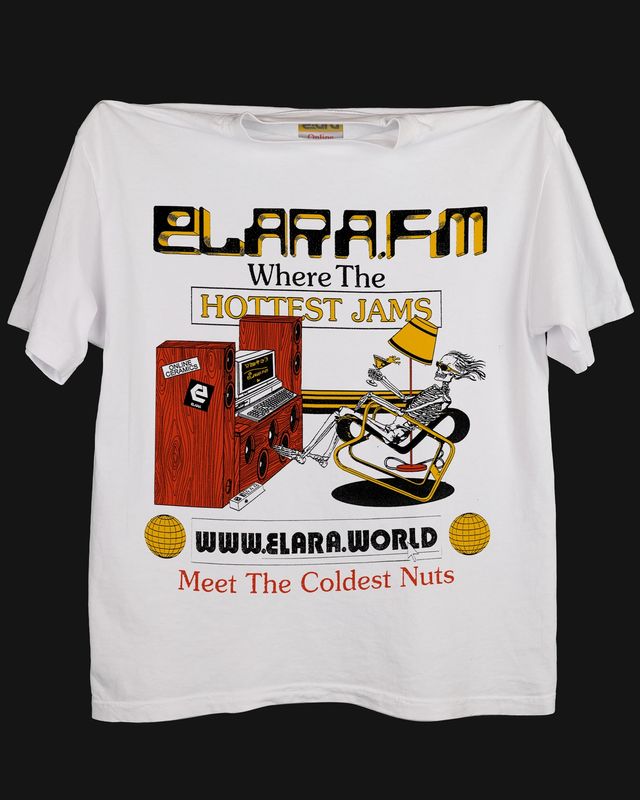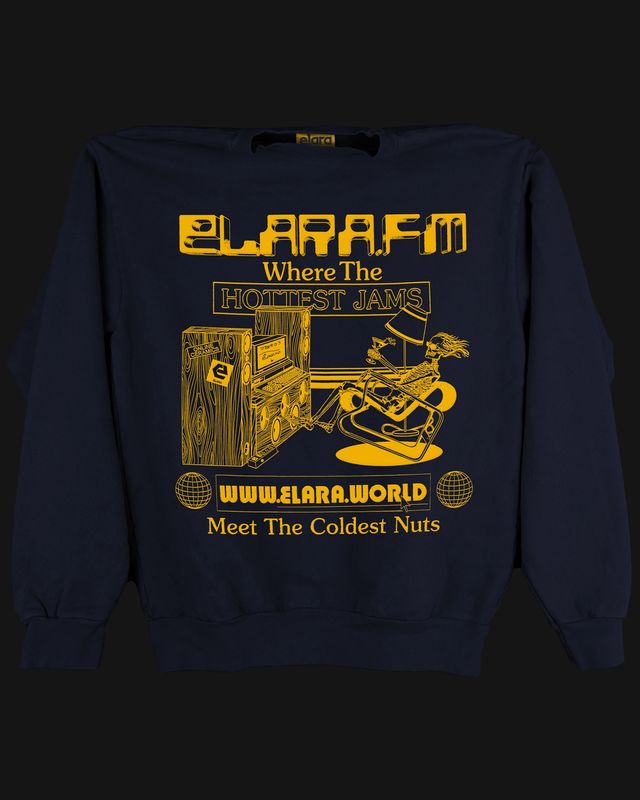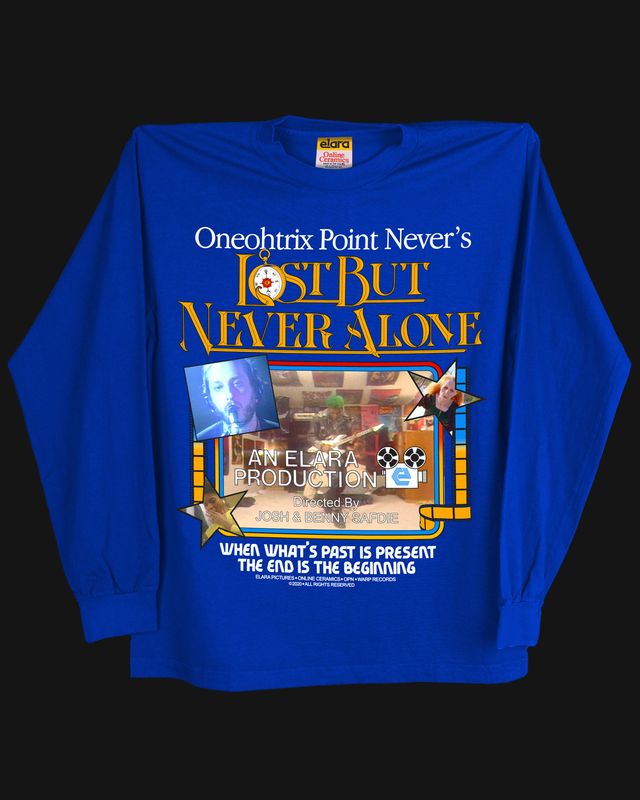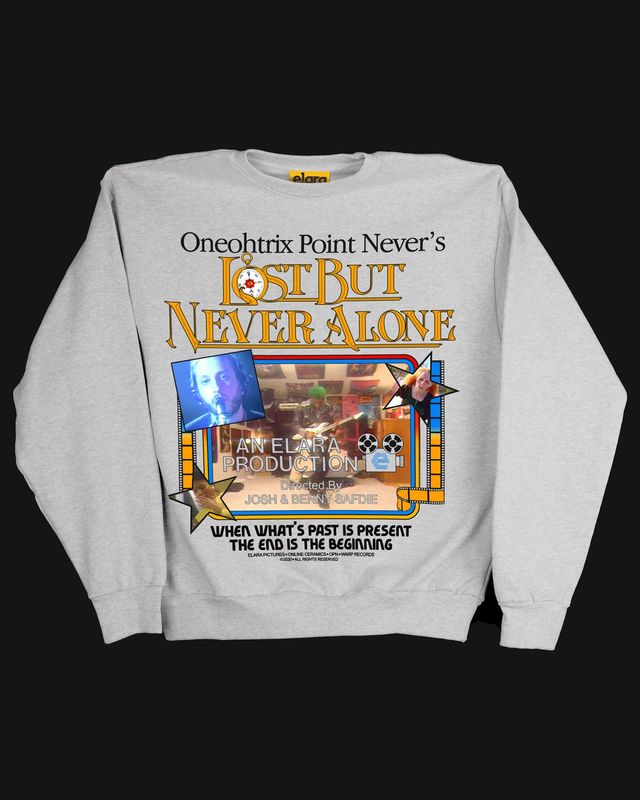 Lost But Never Alone Music Video Premiere on Twitch
November 11th, 2020, 2:00 PM
Hear Depressive Danny's Witches Borscht Vol.2: The Reckoning & watch the world premiere of the "Lost But Never Alone" music video directed by Josh & Benny Safdie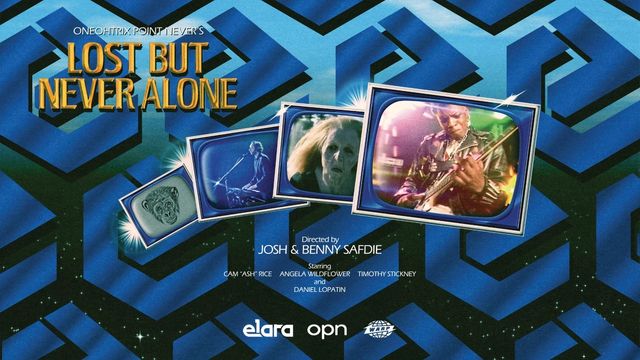 WELCOME TO ELARA WORLD
November 10th, 2020, 2:00 AM
WELCOME TO ELARA WORLD: A PLACE FOR EVERYONE.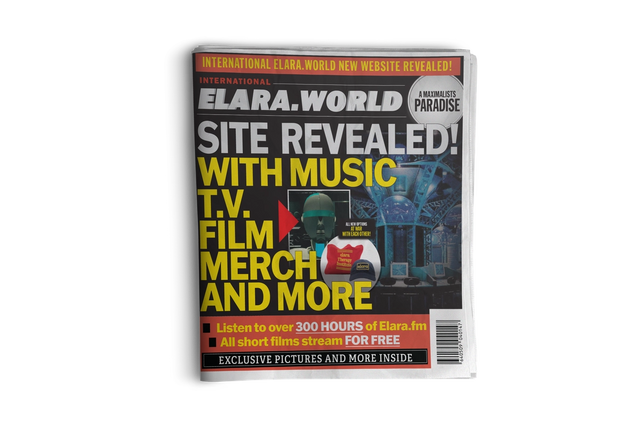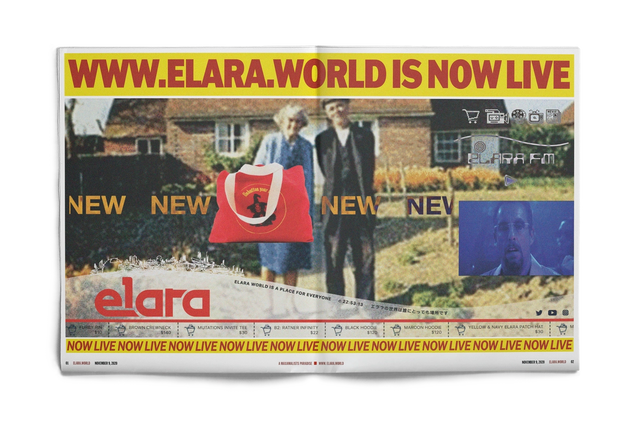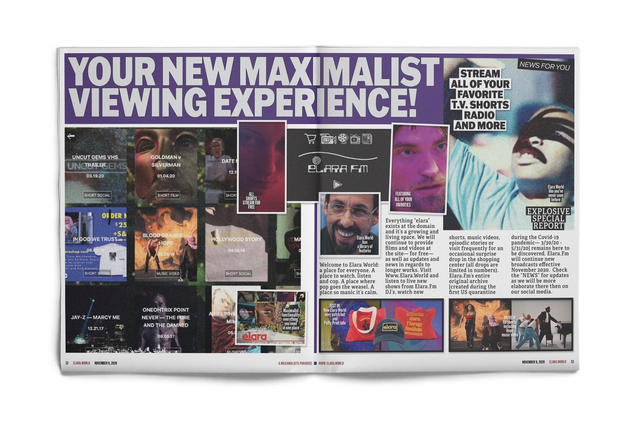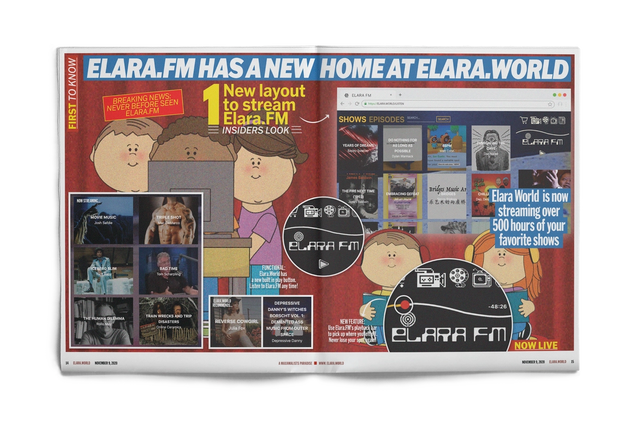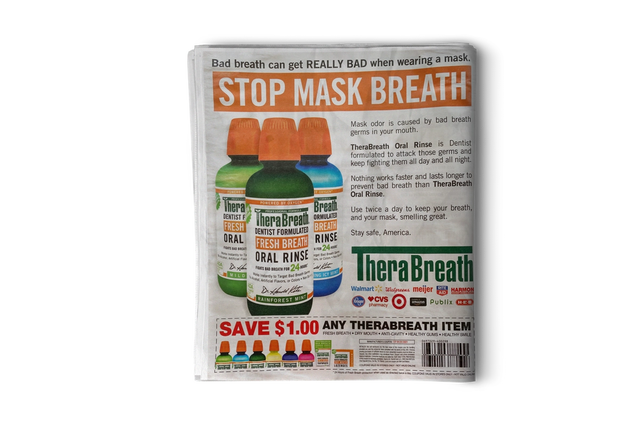 A PLACE TO WATCH, LISTEN, AND COP. A PLACE WHERE POP GOES THE WEASEL. A PLACE SO MANIC IT'S CALM. EVERYTHING EXISTS HERE AND IT IS A GROWING SPACE. WE WILL CONTINUE TO PROVIDE FILMS AND VIDEOS HERE, FOR FREE, AS WELL AS UPDATES AND NEWS REGARDING LONGER WORKS. LISTEN TO LIVE NEW SHOWS FROM ELARA.FM DJ'S, WATCH NEW SHORTS, MUSIC VIDEOS, EPISODIC STORIES, OR VISIT FREQUENTLY FOR AN OCCASIONAL SURPRISE DROP IN THE SHOPPING CENTER. (ALL DROPS ARE LIMITED IN NUMBERS). ELARA.FM'S ENTIRE ORIGINAL ARCHIVE [CREATED DURING THE FIRST U.S. QUARANTINE DURING THE COVID-19 PANDEMIC, 3/30/20 — 5/31/20] REMAINS HERE TO BE DISCOVERED. ELARA.FM WILL CONTINUE NEW BROADCASTS EFFECTIVE DECEMBER 2020. CHECK HERE IN "NEWS" FOR UPDATES.